On my quest to green my life I have been trying to green my fashion, this has proven to be tough as I am quite the shopaholic. I first eliminated items made in China and in other sweat shop like conditions. Noticing where things are made has made feel me aware of what I am buying and if it is really necessary to have, which as a wanna be fashionista is a hard call to make. Especially when you really want that new cute plaid Joie shirt but gosh darn it's made in China, I digress.

Focusing my attention on items made in America or not in sweat shops has made shopping a challenge that I have come to enjoy. Knowing I am wearing clothes that are not only stylish but made by ethical companies makes wearing a simple American Apparel tee that much more appealing.

I am currently lusting over a pair of faux suede biodegradable, oh yes I said BIODEGRADABLE, slouchy boot from Stella McCartney. Hmmm maybe ethical eco friendly shopping isn't that crunchy after all....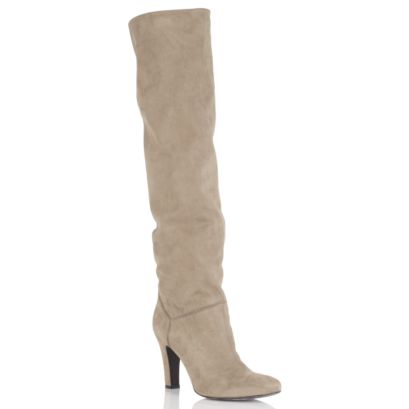 Shop green and keep it ethical!